1. Download the latest Philips Hue App on your phone;
2. Sign up and log in your  Philips Hue account and add your diveices.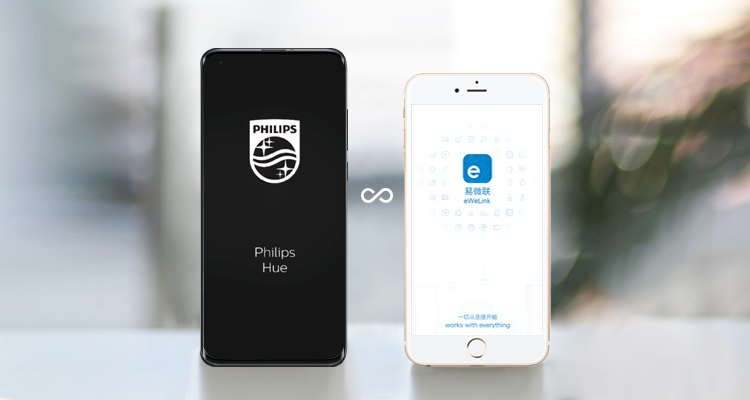 1.Open eWeLink app and tap +.

2. Select  Link Account

3.Tap Link

4.Tap Link with Philips Hue

5. Enter your Philips Hue account and Password then tap Continue
6. Read the Grant Permission and tap Yes
7. Tap Sync devices 

8. Connect Hue Bridge (press the middle button)
9. Select the device you want to sync and click
Confirm
on the top right
10. You can control your devices in Google Home.
​ Control Philips Hue devices with eWeLink
1. Make sure the device name is English, and don't use special characters or unusual signs.
2. Currently only supports Hue color lamp and Hue ambiance lamp two types of devices, please stay tuned more devices be supported.